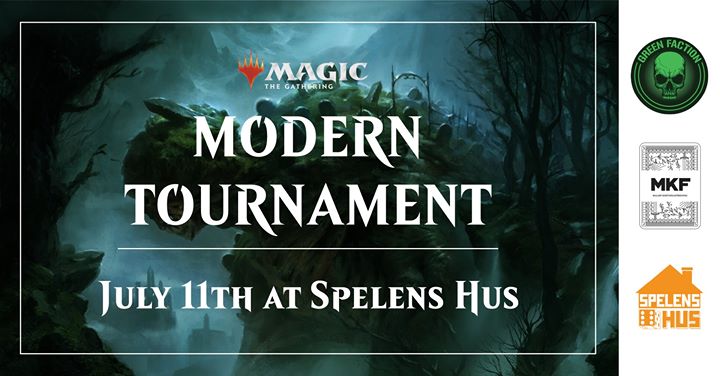 MTG Modern Tournament
Cardslingers!
We are so very excited to announce that along with our friends over at Malmö Kortspelsförening, Sverok Skåne & Spelens Hus – we're bringing you Malmö's first Competitive MTG Modern Tournament in 2020!
The Tournament takes place over at Spelens Hus on July 11th between 14.00 & 22.00.
The winner will take home a box of Secret Lair Ultimate Edition (!!) and we'll be announcing even more awesome prizes at the event.
The entry fee is 150kr, and included in that price is a membership to Malmö Kortspelsförening. You can buy your ticket and sign up over on our website. Make sure to get yours while you can! With the ongoing regulations, we're limited to only 22 spots and they're going quick.
https://www.greenfaction.se/product-page/ticket-to-modern-tournament-at-spelens-hus
Regarding Covid-19:
During these times we're going to be extra firm with rules regarding hand hygiene, distance and so on. More information will be available with the staff during the event.
If you have any symptoms we kindly ask you to stay home.
For more information about the general guidelines of Spelens Hus regarding the virus, check this webpage: https://www.spelenshus.se/covid-19/
A word from Malmö Kortspelsförening:
Join Malmö Kortspelsförening!
Member discounts, events, and more card gaming for Malmö!
Malmö Kortspelsförening, (Malmö Card Game Association), just as the name implies, is for card-playing people. The focus is on collectible card games such as Magic: The Gathering, but all card games are welcome. We arrange Magic: The Gathering drafts, FNM, prereleases, and more. We are committed to providing extra support to new players and also to push for more equality within the hobby.
Sign up through the link; bit.ly/MKFmember